Resources


Wedding Testimony Minibook
Mnay people over the years have asked for Jim and Sheila's wedding testimony. God is a loving God and He wants to give us the desires of our heart. Mark 11:24 (New International Version) Therefore I tell you, whatever you ask for in prayer, believe that you have received it, and it will be yours.
Jim and Sheila's prayer is that God will do for you (and your covenant ceremony with Him) even more than He did for them!! Do not hesitate to ask Him!!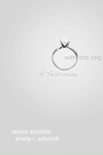 You may download a FREE pdf or order a paper copy



I Cried Too Set: Grief Recovery for Children
CD, Book & Plush Bunny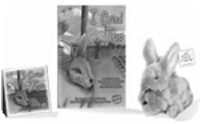 Click on the photo to purchase or donate
Cried Too™ is the official bereavement gift for the children who lost a mom or dad on 9-11 and now the War in Iraq. Every child who has lost a mom or dad in the War on Terror in the US Military is getting this packet. Please consider sponsoring a packet for these children.